SM2015 Glass Straight-line Standard Double Edging

Machine For Construction Glass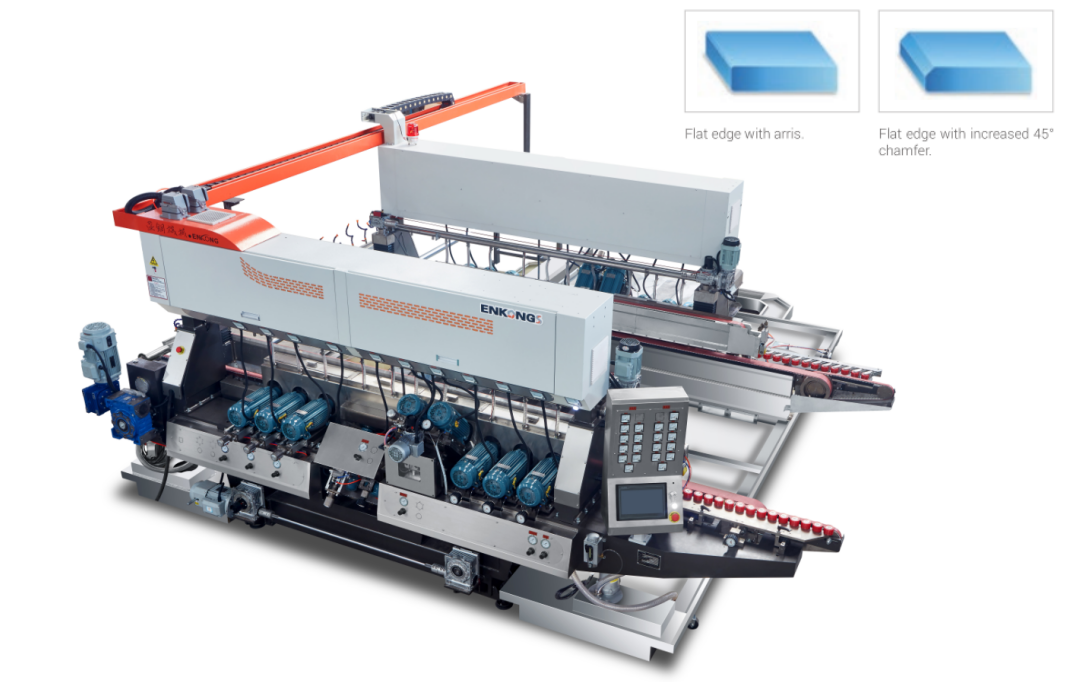 General Information :
1. The edging production line is beginning on 1# edging machine, and the transfer table is automatically turned to the long side of the 2# machine grinding machine.
2. The processing speed is 1-15m/min.
3. PLC control system to set the processing parameters through the monitor interface to complete the processing at one time.
4. The stable and solid base structure contribute to precise and fast width adjustment system.
5. The main transmission adopted timing belt (Italian branded) and is equipped with variable frequency motor speed control.
6. Under modular design concept, the double straight edge machine can be equipped with enhanced polishing and low e deletion devices.
7. The polishing spindles can be selected pneumatic polishing or automatic feeding polish which improving the polishing quality and reduce the labor intensity of workers.
8. Safety feature such as safety rope protection mechanism can be find in the machine to protect the operator and maintenance personnel.
9. The whole line has compact structure, stable and reliable performance, high degree of automation, and high production efficiency.
10. It is the best supporting machine for large-scale furniture and architectural decoration glass processing.
11. It can be paired with production lines such as lamination, printing and tempering.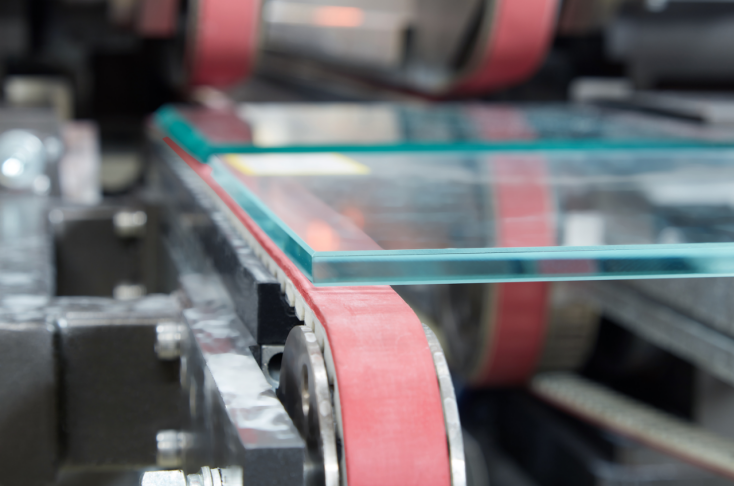 1. Ball screw(Width adjustment): Taiwan HINWIN/TBI/PMI
2. Linear guide: Taiwan HINWIN/TBI/PMI
3. base, movable & fixed bridge, conveyor plate: high-quality steel plate welding after heat treatment finishing
4. Water tank material: Stainless steel SUS201
5. Timing belt: Megadyne,Italy
6. Operation: PLC + touch screen control. Fully automatic PLC computer control, touch screen user friendly interface, easy to operate.
Production Line: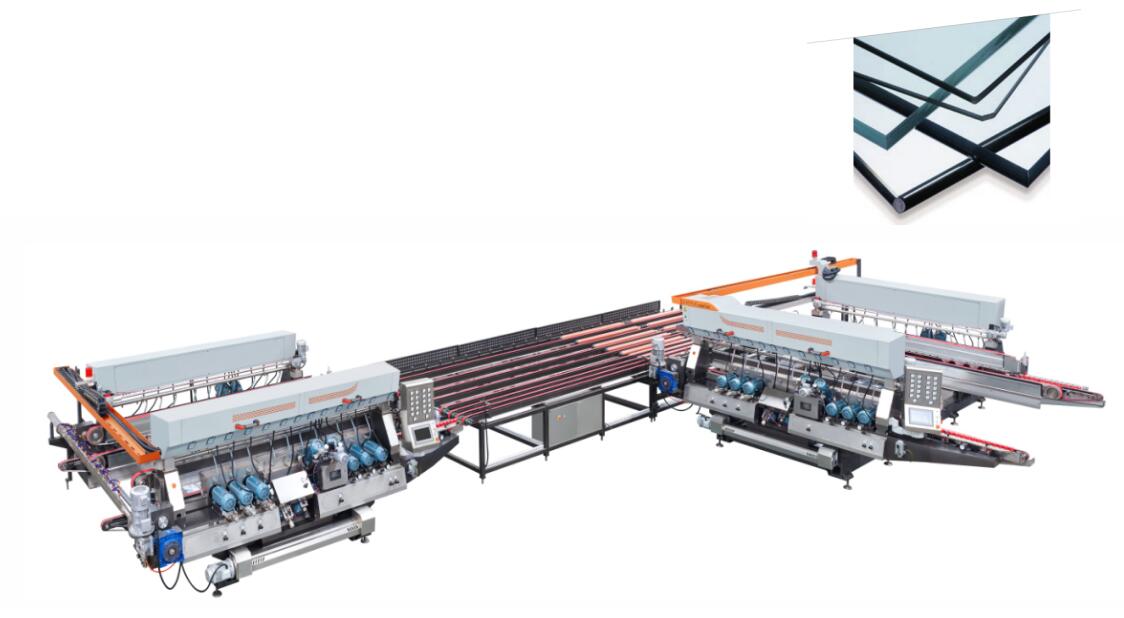 Technical Specification:

Electrical Parts:

Wheel Configuration: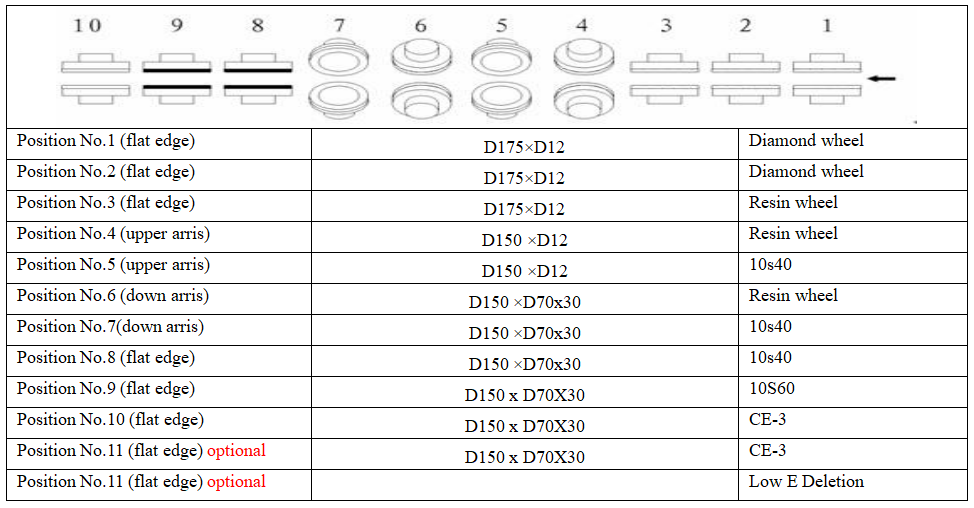 Glass Sample: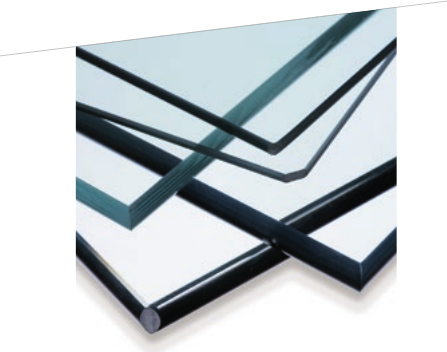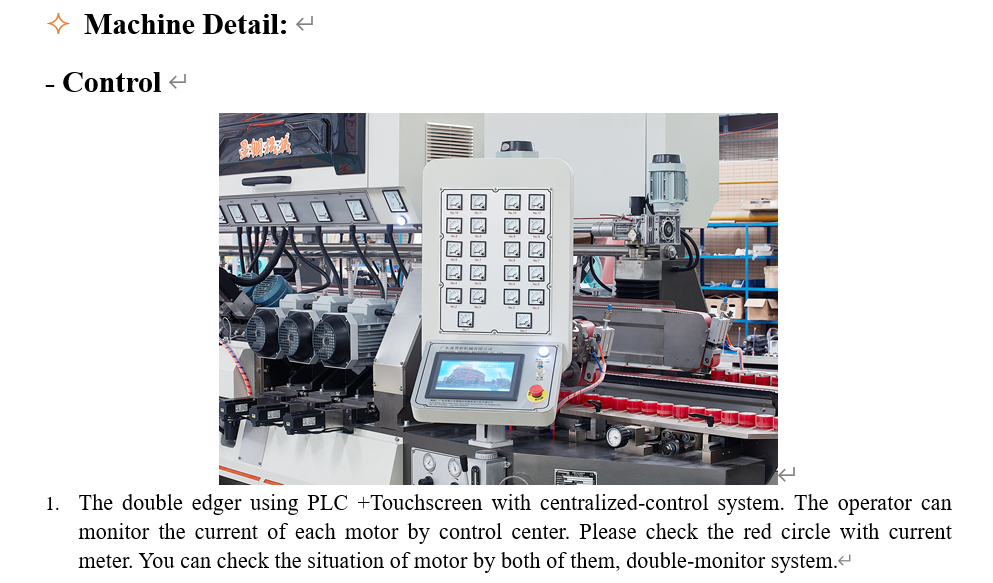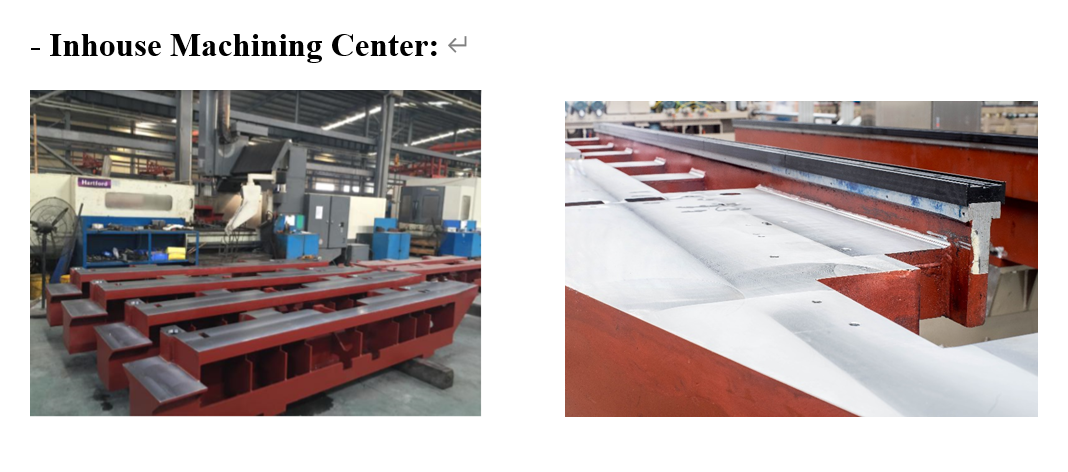 - The main gear box shaft sleeve adopts through sleeve structure, using high precision roller bearings, stable and reliable operation, long service life, reduce maintenance cost. Servo motor transmission is also available for option.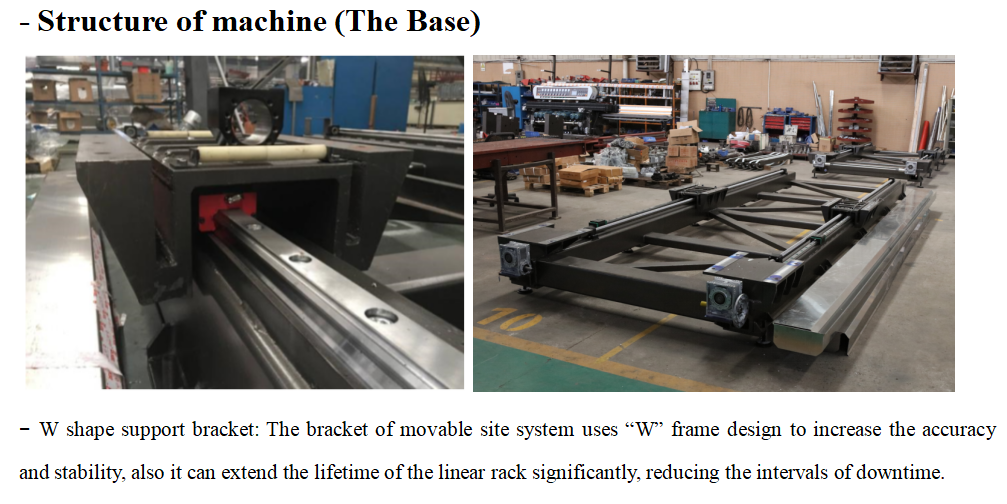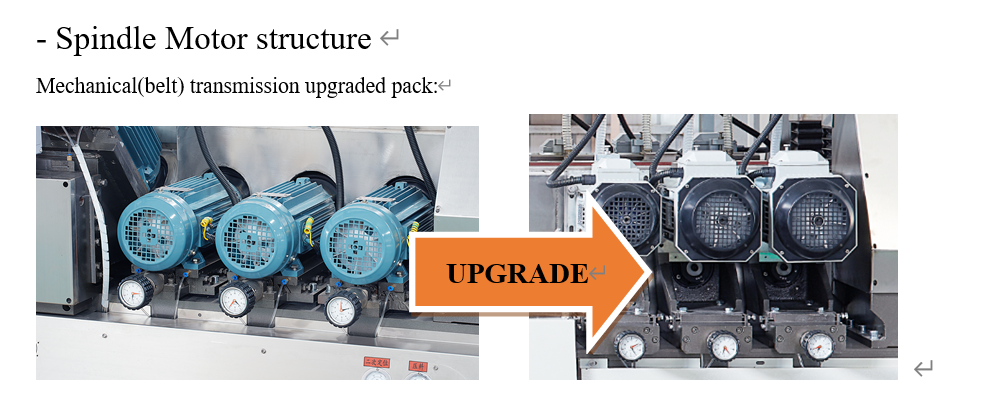 1. Standard Model: High performance ABB motors first one adopts 3kw. Inside of the sliding part adopt the bronze nut work with adjustment screw rod to reduce the gap, more flexible and durable.
2. Mechanical (belt) transmission: with 4200rpm mechanical transmission by belt driven. Spindles shaft rotation at 4200rpm/min. The shaft can tolerant up to 12000rpm/min maximum, however, only using 1/3 of total speed capacity. The processing speed is upon 15m/min with polishing. Grinding ability has improved
3. Mechanical (belt) transmission with Servo driven In-feed arrangement: Fully automatic wheel adjustment. Precise calculation between wheel and material. Avoiding uneven grinding caused by human error. Stepping into the next automation level.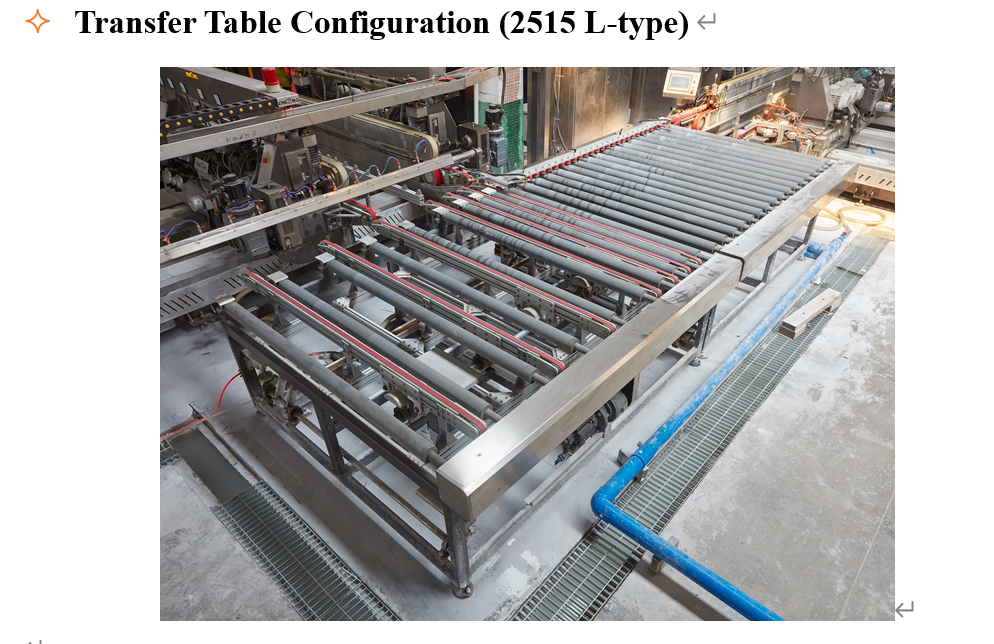 1. Motor configuration:
- Conveyor motor: variable frequency motor 2.2KW
- Roller conveyor motor 1: variable frequency motor 1.5KW
- Roller conveyor motor 2: variable frequency motor 1.5KW
2. Technical parameters:
1

Minimum size of the transfer glass:

350mm * 350mm




2

Maximum size of the transfer glass

2500mm * 1500mm




3

Thickness of the transfer glass

3-25mm




4

Total power

5.2KW




5

Dimensions

8100mm * 2900mm * 1000mm




Remark: When the size of the transfer glass changes, the external dimensions change accordingly.