This line can making double insulating glass and three insulating glass automatically.

1. t adopts imported PLC control system, which reach digitizing & Control unit. It has many advantages: steady work, high automation, easy operation and high efficiency. This model can achieve 800 pieces finished glass at one shift 8 hours.
2. It uses human machine interface touching screen. Worker can transfer the auto and manual easily. On the touching screen, worker can get the line processing condition and error condition. Besides, It has single section operation function.
3. We uses anti-acid & alkali rubber delivery wheel.
4. Cleaning section adopts high quality stainless steel material. It has 6 piece brush water cleaning device and 2 stages cleaning, which can ensure the glass clear enough. Special design spraying device, which angle can be adjusted according to demand. It is easy to be cleaned and maintained. Besides, it has water heating device. If the temperature is lower than 7°, we suggest that you can consider using it.
5. This line has automatic LOW-E identification system and install special brush for LOW-E glass.
6. There is water mist separator in drying section, which can ensure glass drying fully.
7. Each transporting section adopts buffer stop function, which can avoid the bumping phenomenon and reduce the wear and tear of delivery wheel.
8. Delivery back board adopts double surface polyurethane high strength MDF, which is suitable for the insulating glass work in long time.
9. Germany technology blowing knife, which distance can be adjusted according to glass thickness.
10. Aerial plug is interference free performance function and it is easy to be installed and maintained.
11. Adopts hydraulic drive. The action is led by four points same step rack and pinion. This design can ensure the level assembly of double pressing board. According to different size glass, it has pressure adjusting function. The pressure keeping time also can be adjusted according to glass size.
Technical parameter: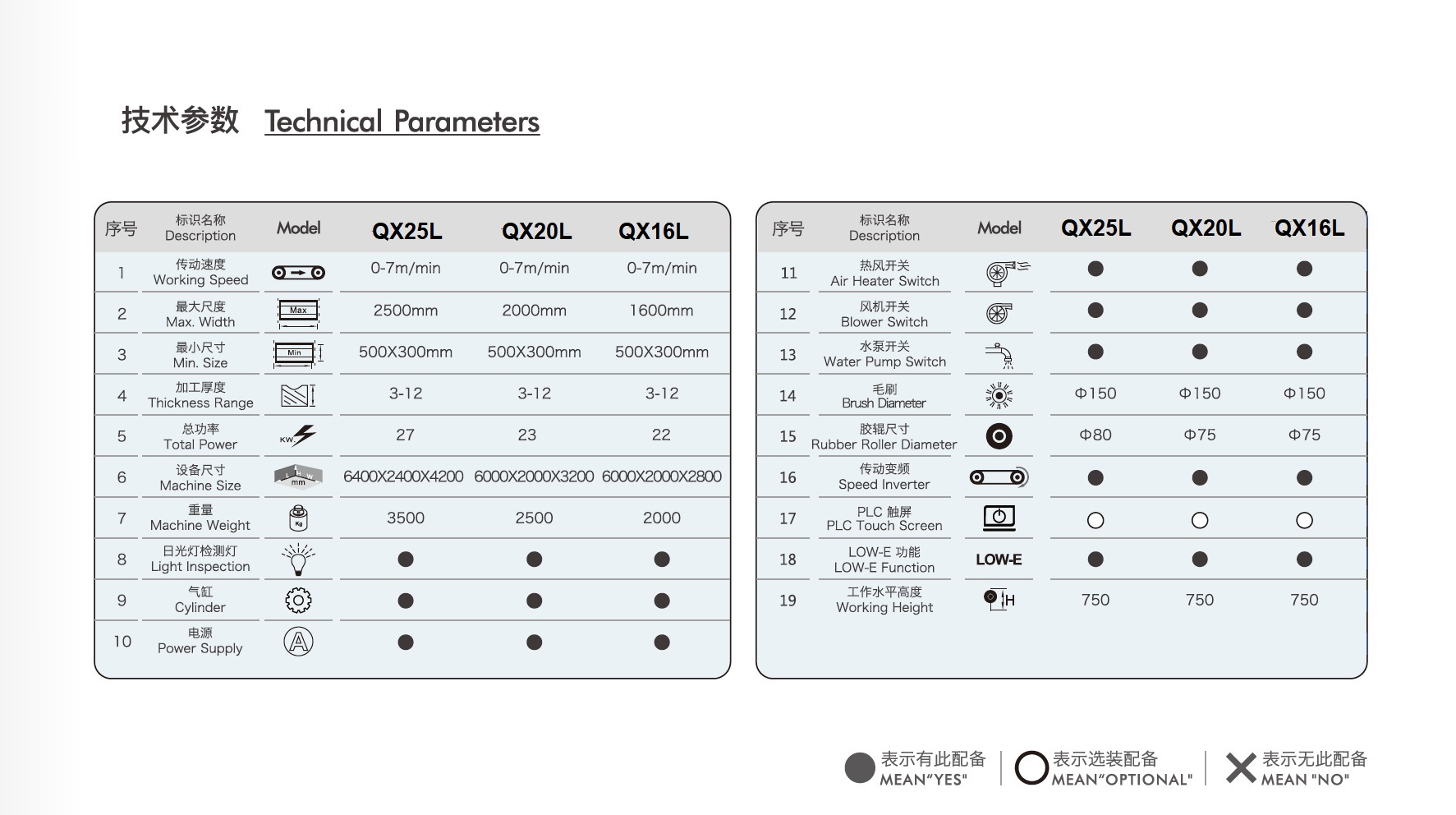 Lay-out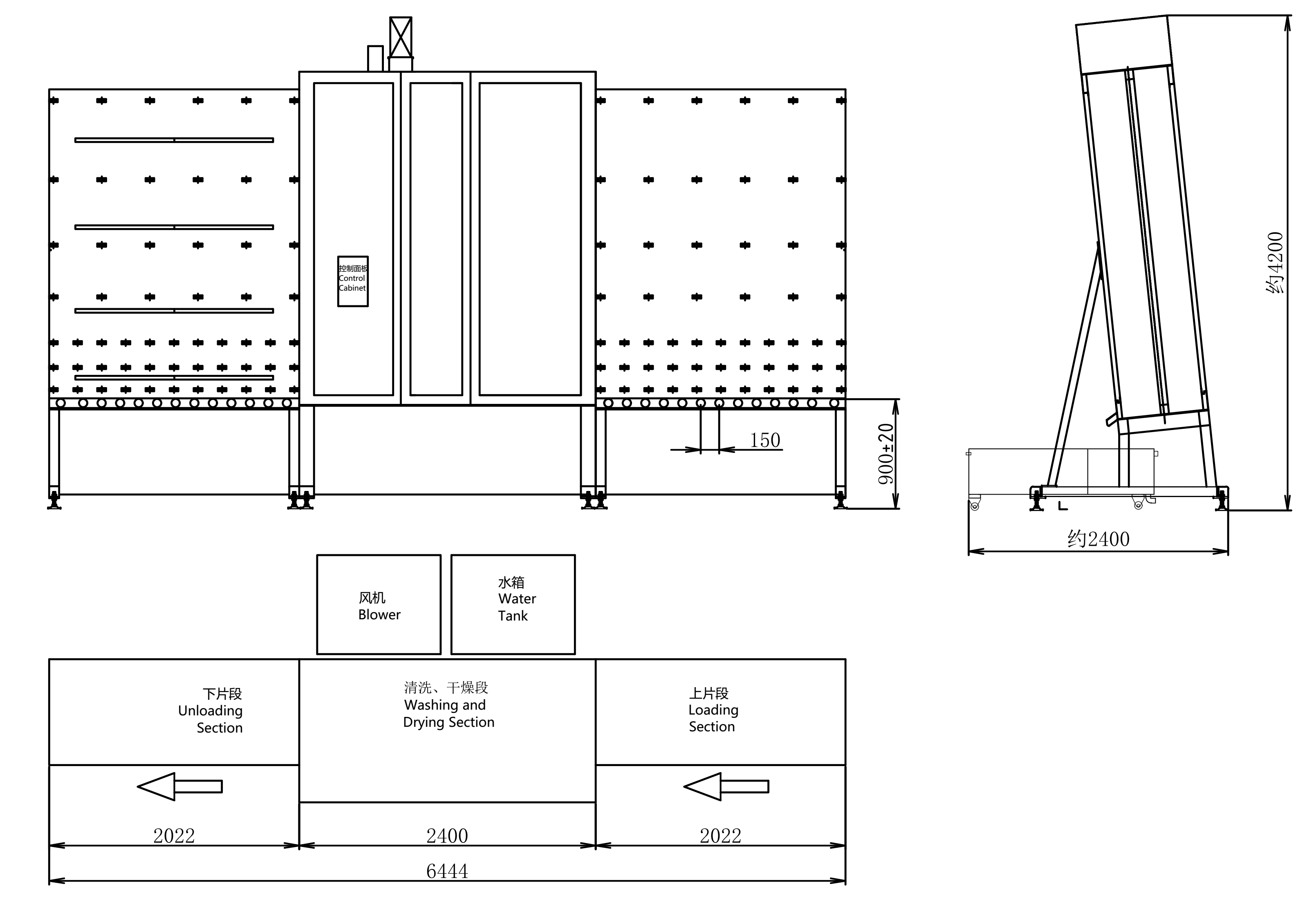 Machining center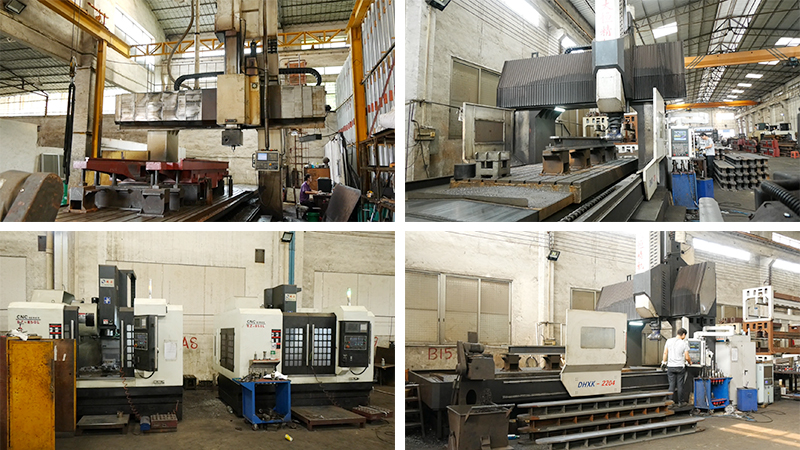 Certificate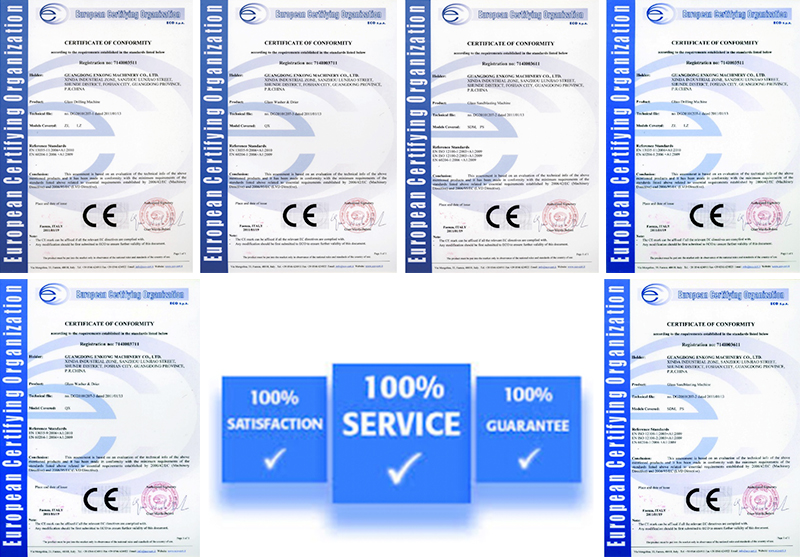 Service