As a professional edge grinding machine manufacturer, we always remind ourselves to treat every customer with a professional work attitude. Internal training is also essential, and senior engineer always impart professional knowledge and practical experience to junior engineer.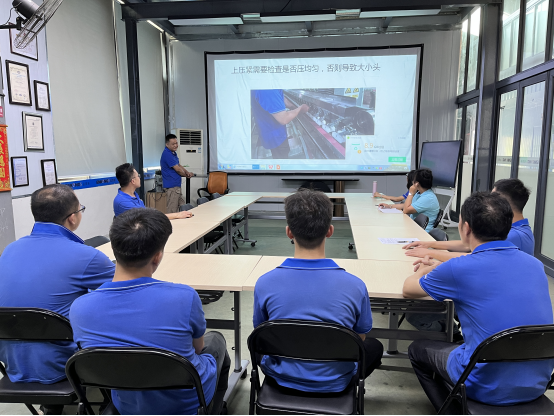 The training meeting focus on the components of edge grinding machine,especially manual adjustment,inverter transmission,wheel arrangement and so on.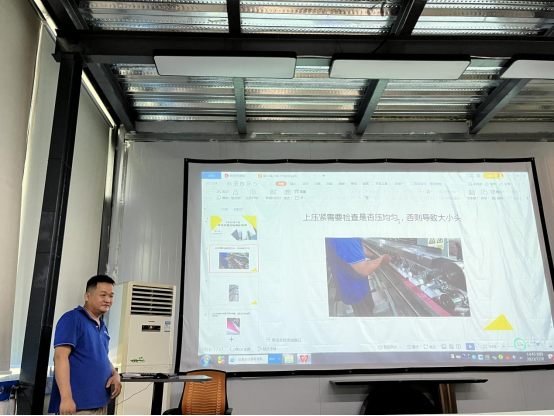 At the end of the meeting,senior engineer Mr Hu communicated the knowledge about edge grinding machine debugging with the junior engineer.